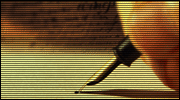 Terms of use
The following are terms of a legal agreement between you and SysViewSoft.
By accessing, browsing, or using this Web site, you acknowledge that you have read, understood, and agree to be bound by these terms and to comply with all applicable laws and regulations, including export and re-export control laws and regulations. If you do not agree to these terms, please do not use this Web site.
SysViewSoft may, without notice to you, at any time revise these Terms of Use and any other information contained in this Web site by updating this posting. SysViewSoft may also make improvements or changes in the products, services, or programs described in this site at any time without notice.
SysViewSoft site and all content in this site may not be copied, reproduced, republished, uploaded, posted, transmitted, distributed, or used for the creation of derivative works without SysViewSoft prior written consent.
Failure of your part to comply with the terms, conditions, and notices on this site will result in automatic termination of any rights granted to you, without prior notice, and you must immediately destroy all copies of downloaded materials in your possession or control.
DISCLAIMER OF WARRANTY
USE OF THIS SITE IS AT YOUR SOLE RISK. ALL MATERIALS, INFORMATION, PRODUCTS, SOFTWARE, PROGRAMS, AND SERVICES ARE PROVIDED "AS IS," WITH NO WARRANTIES OR GUARANTEES WHATSOEVER. SysViewSoft EXPRESSLY DISCLAIMS TO THE FULLEST EXTENT PERMITTED BY LAW ALL EXPRESS, IMPLIED, STATUTORY, AND OTHER WARRANTIES, GUARANTEES, OR REPRESENTATIONS, INCLUDING, WITHOUT LIMITATION, THE WARRANTIES OF MERCHANTABILITY, FITNESS FOR A PARTICULAR PURPOSE, AND NON-INFRINGEMENT OF PROPRIETARY AND INTELLECTUAL PROPERTY RIGHTS.
WITHOUT LIMITATION, SysViewSoft MAKES NO WARRANTY OR GUARANTEE THAT THIS WEB SITE WILL BE UNINTERRUPTED, TIMELY, SECURE, OR ERROR-FREE.
YOU UNDERSTAND AND AGREE THAT IF YOU DOWNLOAD OR OTHERWISE OBTAIN MATERIALS, INFORMATION, PRODUCTS, SOFTWARE, PROGRAMS, OR SERVICES, YOU DO SO AT YOUR OWN DISCRETION AND RISK AND THAT YOU WILL BE SOLELY RESPONSIBLE FOR ANY DAMAGES THAT MAY RESULT, INCLUDING LOSS OF DATA OR DAMAGE TO YOUR COMPUTER SYSTEM.
Additional or different terms, conditions, and notices may apply to specific materials, information, products, software, and services offered through this Web site. In the event of any conflict, such additional or different terms, conditions, and notices will prevail over these Terms of Use. Please see the applicable agreement or notice.